last data migration: ~20 hours ago
last modification of this document: 13 days ago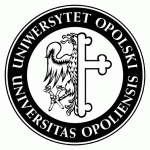 Welcome to the USOSWeb service
of the University of Opole
Dear Students,
New recruitment for mobilieties for study and traineeship in the framework of Erasmus+ Programme during the academic year 2020/2021 starts now.
The recruitment will last from 23.03.2020 to 03.04.2020
More details about the recruitment process you will find on
erasmusplus.uni.opole.pl
Apply now!
How to log into the USOSweb system
To log into the Archive of Theses system you have to use the Log In link in the upper right corner of the window. You will be taken to the Central Authentication System where you will be asked to log in using your e-mail address: xxxx@uni.opole.pl or xxxx@student.uni.opole.pl and your personal password used for your e-mail account. You can find more information on university e-mail service on www.centrum.uni.opole.pl
Lost password
If you lost your password, use the password recovery function. A link for setting a new password will be send to your private email address.
If you can't reset the password, you need to update your private email address at the dean's office.
The Archive of Theses of the University of Opole
www.apd.uni.opole.pl
Token registration
Token registration for PE courses in the USOSweb service
Technical notice!
Every day at 6am, 11am and 4pm data synchronization is performed and the USOSWeb system can be unavailable for about 20 minutes at those times. All the information entered on a given day is visible only after a synchronisation (it applies also to passwords generated in the Dean's Office)